Like every Sunday, we don't want you to miss anything; nor an offer of those that are still available from among those that we have seen throughout the week, and therefore, we gather them in our weekly summary. With just a glance, you can equip your home, renew your old smartphone, brand new laptop or fill your wardrobe with clothes for the next season. Keep reading that we tell you more.
First of all and in case you are thinking of acquiring any of the multiple Amazon deals that we publish, until June 20, you can save an additional 5 euros. Just use this discount coupon: DISCOUNT5. Here we tell you in more detail.
The Amazon Prime Day is already around the corner, but, if you are one of those who cannot wait, there are products that can now be bought practically at "Prime prices". Here we have gathered some of the most interesting for you to start saving now.
For those looking for a small smart TV, today we have reduced the Xiaomi Smart TV P1, a model with HD resolution and 32 inches that has Android 9 as an operating system, belongs to the 2021 of the brand and offers 3 HDMI ports and 2 USB ports. Now it costs 229.99 euros, with a 60 discount on the usual 289.99. But, if you need more information about her, we give it to you here.
Xiaomi Smart TV P1 32 Inch (Frameless, HD, Triple Tuner, Android 9.0, Video, Netflix, Google Assistant, Bluetooth, 3 HDMI, 2 USB) [Modelo 2021]
If we are looking for a laptop and prefer a convertible option, we can get now with it Acer Spin 3 SP313-51N for 649.99 euros with 149 euros discount on the previous 799. This model offers us a 13.3-inch screen with 1900×1200 resolution, eleventh-generation Intel Core i3-1115G4 processor with integrated UMA graphics, 8 GB of RAM memory and 256GB SSD hard drives plus Windows 10 as standard. Either way, here we tell you more about him.
Acer Spin 3 – 13.3 "WUXGA Convertible Touch Laptop (Intel Core i3-1115G4, 8GB RAM, 256GB SSD, Integrated UMA Graphics Card, Windows 10 Home), Silver Color – Spanish QWERTY Keyboard
And if what you are looking for is a powerful laptop to play games and even for content creation, right now, at Amazon this Gigabyte Aorus 5 SB-7ES1130SD It is once again a bargain for the configuration it boasts. We have it at 899.99 euros with a 100-euro discount and free shipping. It offers us a 15-inch IPS LED screen and Full HD resolution, with 144 Hz refresh rate, which mounts a recent tenth generation Intel Core i7-10750H processor, supported by an NVIDIA GeForce GTX1660Ti video card with 6 GB of graphics memory, plus 16GB of RAM plus a 512GB SSD hard drive: but if you need to know more, just stop by.
Gigabyte AORUS 5 SB-7ES1130SD – 15.6 "FHD 144Hz Laptop (Intel Core i7-10750H, 16GB RAM, 512GB SSD, Nvidia GTX1660Ti-6GB, Without OS) black – Spanish QWERTY keyboard
Among the Amazon offers this week, we can find the mesh WiFi router eero more basic, in this case with a single node, perfect to start setting up our network or to add an extra node if we have fallen short when setting it up. If we get it, we can cover up to 140 m2 for 64 euros, forgetting about blind spots and poor connection for 35 euros less than the usual 99. We tell you more about him here.
Amazon eero mesh wifi router / extender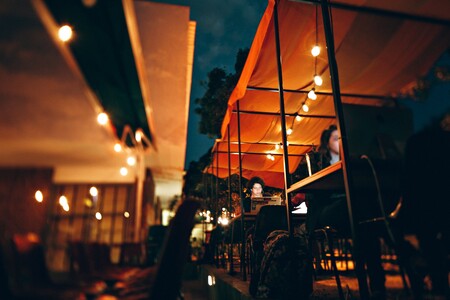 This time of year is ideal to enjoy gardens and terraces. With these awnings, gazebos and pergolas that we have selected, you will be more comfortable in yours and you will also save some money equipping it.

Another way to equip your terrace or garden is to take advantage of flash deals by Leroy Merlin and change those chairs that have taken a season or the barbecue, which no longer burns as before. Here you have a selection with some articles at very good prices.
And for them, Cortefiel sales they have also come forward with lots of discounts on our favorite brands. Items from brands such as Slowlove or Parfois can be found at the best price and for you to check, we have prepared a selection for you.

There are only a few days until the Prime Day of Amazon, but if you can't wait and you are one of those people who is always one step ahead, here is a selection of clothing and accessories from Levi's already lowered.
Springfield has officially opened its summer sales, with discounts of up to 50% on many garments. This selection makes it easy for you.
Exercising and being stylish are two increasingly compatible aspects thanks to firms like Adidas, which include all kinds of prints, designs and shapes in their collections. And, if in addition to being stylish sportswear, you can buy them with very attractive discounts, better than better. But, if you want us to make it easy for you, here are the ones that we thought were the most attractive.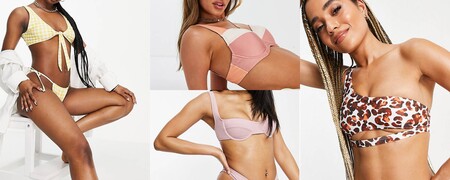 With the beach, sun and pool season already inaugurated, there is nothing like a brand new bikini. And put to order, why not do it at the best price? ASOS has started its summer sales ahead of time and to take advantage of them, we have prepared a selection with some of those that most enter the eye (and the pocket).
It's always a good time to check out the latest sneaker deals and pick your favorites. In the Adidas Outlet you have models with discounts of up to 50% in more urban styles or even in the best running shoes. If you want to get to the point, here is our selection with the most interesting ones.

On many occasions, the summer footwear It seems to be limited only to sandals, flip flops or open shoes, but nothing could be further from the truth. If you are one of those who prefer canvas sneakers To combine in your most summery looks, here we have prepared a selection with a few that you will like and, in addition, they will be cheaper.
It is always a good day to wear a new bag and El Corte Inglés makes it easy for us to do it at the best price. We have found bags and backpacks from Bimba and Lola super discounted for all tastes: large, small and with a multitude of colors. Here you can take a look at the ones we liked the most.
Prices and availability may vary after publication
Other featured offers
Don't miss the rest of today's featured offers:
Free shipping, streaming movies and series, ad-free music, free eBooks, and unlimited photo storage with Amazon prime. Try it totally free for 1 month (then € 36 / year) and cancel whenever you want. If you are a student, you can enjoy 3 months free by paying half: only 18 euros per year.
Free trial for 30 days Amazon Prime (after 36 € / year)
Unlimited access to your favorite music with Music Unlimited. You have more than 50 million songs in streaming, on demand and without advertising. Try it for free up to 90 days (afterwards, € 9.99 / month) and cancel whenever you want.
Try Music Unlimited free for up to 90 days (after € 9.99 / month)
More of 90,000 titles of audiobooks, with unlimited access, with Audible. with the narratives of José Coronado, Michelle Jenner and many more. Try it now for free for 30 days (afterwards, € 9.99 / month) and cancel whenever you want.
Audible free trial for 90 days (after $ 9.99 / month)
Unlimited reading with Kindle Unlimited. More than 1 million titles with unlimited access, on any device, from the Kindle App. Try it free for 30 days (then € 9.99 / month) and cancel whenever you want.
Try Kindle Unlimited free for up to 30 days (after $ 9.99 / month)